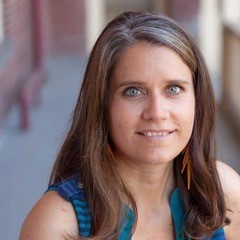 Broker | Realtor Paris Group Realty
Paris Group Realty
5214 N Maryland Ave
Portland, OR 97217
Email Phone: 503-998-4878 Fax: 503-335-7755

About Deanna
Hi! My name is Deanna and I'm really good at making people feel welcome and included, and making them laugh. Building rapport comes easily to me, so naturally my clients also become friends. I am attentive, engaged and here to serve you through the transaction process, whether you are the seller or the buyer.
Many of my friends comment on my energy level and how I seem to be involved with all kinds of things. I love to read non-fiction, watch documentaries, and travel internationally and domestically. Through these experiences not only have I learned a lot about human behavior and cultures, but they have increased my ability to understand, relate to, and interact with all sorts of clients.
Giving back to others is important to me, and I love to support and promote fellow vegan professionals whenever I can. I run a couple of non-profits in town, and am on the board of a couple of others. Volunteering has been something I have always been engaged in, and currently I volunteer weekly for Portland Books to Prisoners, and the Red Cross as well. To say I am organized, and community oriented, would be an understatement. These skills, which are some of the strongest I possess, give me an advantage in real estate and managing transactions.
Professionally, whether clients are selling their current home or are on the hunt to find and purchase a home, I provide an experience that is as smooth as possible, while offering guidance on each step along the way. My background in education, counseling, and non-profit enables me to provide a personal experience from start to finish (and beyond) with active listening and rapport building at the forefront of all interactions. I treat each client like they are my only client
Deanna's Testimonials
Deanna helped me sell my downtown condo in the most seamless, professional, and stress-free process I could have hoped for. She enlisted the services of a fantastic cleaner and photographer. She understood that I could do some of the necessary improvements to the space myself, and could hire a contractor only when needed for the other tasks. She offered helpful advice on which improvements were really necessary (in contrast to those things only I would ever notice), and in the [...]
Kerri, Seller, March 2017
Deanna made the process of selling my condo as easy as it can get. She offered advice on things to repair, walked me through the mounds of paperwork, and allowed me to do everything from across the country. When real life got in the way and I didn't have a chance to do some of the repairs she advised, she took care of it for me. She was able to stage my house with the odds and ends pieces of furniture I left behind, produced beautiful photos and had offers in less than a week from when [...]
Raif, Seller, July 2016
As a friend and client of Deanna Cintas's, I can confidently say she is exceptional with the ins and outs of real estate. Whether you want to purchase a home for the first time, or sell your vacation house, she is easy to work with and is a great communicator. I have known Deanna for a number of years now. One thing about her is she doesn't quit until a job is done. Learning is definitely something Deanna is always doing – this keeps her ready for what comes her way. Among [...]
Richard, Buyer, August 2015
After living in Portland for several years and thinking home ownership in this competitive market was a pipe dream, some close friends encouraged me to reconsider it, and of course I wanted one of my closest friends to be my realtor! Yes, I was her first client. Was I worried that another realtor with more experience would do a better job? No way! Deanna puts her all in everything she does and she succeeds at anything she puts her mind to. I knew she was the right choice. When we found [...]
Kelly, Buyer, July 2015
Deanna is terrific to work with! She is attentive, patient, and worked hard to help me find the perfect place. Her professionalism and warmth are unparalleled. I highly recommend her!
Briana, Buyer, October 2016
When we decided to buy our first house, we didn't know what we needed to do. We went to Deanna to help us out. She answered all of our questions very quickly, and guided us along the way. She helped us draft our offer letter, and gave excellent advice on what to offer. Deanna connected us with other great resources for the mortgage and the inspections. The entire process went smoothly thanks to her. After we closed on the house, she gave us very thoughtful housewarming gifts. If for some [...]
Devin & Esther, Buyers, May 2016
Deanna went the full mile to make our first-time home buying experience run smoothly. She was extremely flexible, responsive and a joy to spend time with. She went above and beyond to connect us with what resources we needed when going through the inspection and purchasing process. We would happily recommend Deanna for anyone looking to purchase in the Portland area.
Robert and Danielle, Buyers, January 2016