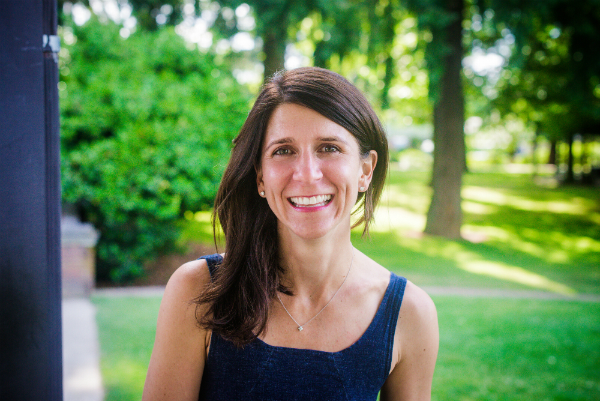 Broker | Realtor Paris Group Realty
Paris Group Realty
5214 N Maryland Ave
Portland, OR 97217
Email Phone: 503-998-4878 Fax: 503-335-7755

About Heather
"Education is for improving the lives of others and leaving your community and world better than you found it." -Marian Wright Edelman
Having spent years in education, it seemed only natural to transition into a career of helping others in their quest to learn and grow in the world of real estate. I have had a lifetime of experience observing; my mother as a principal broker, and my father, as a contractor. They've taught me many of the complexities of buying, selling and building real property.
I've also personally bought and sold real estate, rented property and purchased and leased commercial property. I've learned many of the hard won lessons you can only obtain with personal experience. And now I can pass those on to my clients.
Real estate is my new passion and I'm excited about giving my clients the information, advice and help you seek from a Realtor. I'm dedicated to working with clients and providing them with the knowledge of how real estate can defray your taxes, leverage your hard-earned money, and provide you a comfortable home.
Heather's Testimonials
Heather is energetic and good humored. She has infinite patience. She knows the area very well and was able to show me properties that corresponded to my shifting ideas of what I wanted in a home, and where I wanted it to be located. The flexibility was invaluable as I was new to the area. Ultimately Heather found me my home and arranged inspections, negotiated price and settled the purchase in a very short time. I would definitely recommend Heather to anybody looking to [...]
Elisabeth Hogvall
Heather was the listing agent when I saw an open house and price reduction on Zillow that fit my parameters. She handled both sides of the sale/purchase like the professional she is. The seller got the quick sale they wanted, and I got the speedy purchase I wanted without a single glitch along the way.
Anne Moore
This is the great broker I used here in Portland. Stumbled across her through the seller at an open house, but she did a most professional job as a dual agent. The circumstances of my condo unit here were unique and the mirror image of my condo sale in Marin, so I was comfortable doing some of my own due diligence plus hiring a great building inspector and an attorney to review the contract and provide some sage advice. Was careful as nowhere near as many disclosure requirements here in OR [...]
Anne M.
Heather is extremely helpful, responsive, patient and effective. She has great advice, and works to make sure that her clients and their families are well taken care of regardless of how it affects her pay out. She even encouraged us to be patient and wait for a better priced home rather than pushing us to over spend on a hot market. She is simply the best. I would recommend her to any of my friends or family members.
Linda Condon
Heather was an absolute rock for me during a period of time when we, as a family, were trying to decide whether to upgrade to a new home. Heather was there during all of our back and forth trying to decide whether to move to a new home (and likely out of our beloved neighborhood) or remodel our current home to fit our needs. Heather was so patient with while we explored the options on the market and toured multiple homes. In the end, we decided to remodel. Heather was there for me during [...]
Teasha Schmidt
I cannot think of a single thing Heather could have done to have improved our experience as we went through the process that started with negotiating through a bidding war, that continued with finding a highly qualified home inspector and dealing with an unrealistic appraisal well below the market value established by the multiple bids, and concluded with a successful closing that delivered the perfect home.
Ron Bushner
Heather came highly recommended to us through some good friends. In our case we were looking at Portland properties from afar. At the moment we live in Toronto and we are moving to our new house in December. So we knew we needed someone we could trust. After the initial introduction we had a good feeling, and that was reinforced and validated at every step of the way. Heather was very, very positive. We had some fairly massive unforeseen difficulties with our financing (the bank [...]
Scott Pommier
We couldn't be happier with our home-buying experience. Heather worked with us during a time when there was very little housing stock on the Portland market and bidding wars were occurring on every house up for sale. She is incredibly knowledgeable about the process, different neighborhoods around town, and was very good at predicting seller behavior. She's kind, responsive, and made herself available on pretty short notice to run out to view homes or conduct research for us. She was [...]
Allison Tivnon
Heather was with us every step of the way. She was extremely knowledgeable about the neighborhood because she lives a few blocks away! We cannot have had anyone better in this stressful process. We plan to use Heather again in a few years when we sell our home and move to assisted living!
Linda and Dennis Abraham
Heather was amazing! She was incredibly helpful with the process of purchasing our first home. She has tons of knowledge and she made us feel very well taken care of. We greatly appreciate all that she did for us.
Carolyn Claridge & Nick Verbon