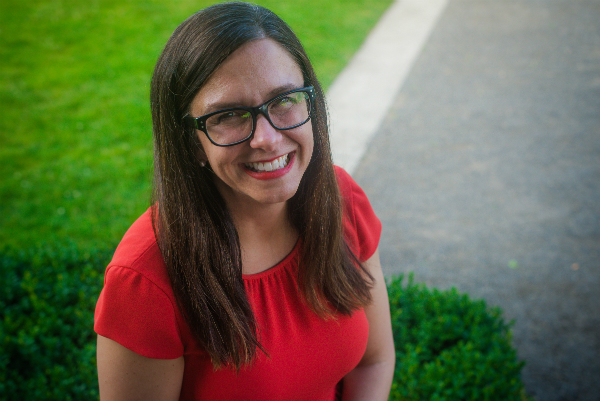 Principal Broker | ASR, GRI, CRS, STAR Paris Group Realty
Paris Group Realty
5214 N Maryland Ave
Portland, OR 97217
Email Phone: 503-998-4878 Fax: 503-335-7755

About Claire
Claire Paris is an award-winning broker at Paris Group Realty, a local, woman-run, family business.
Coming from a family background of real estate and construction and a personal background in the insurance industry she truly has a grasp of the big pictures of building, contract law and negotiation.
From the joy of helping buyers purchase their first home to the thrill of securing cash-flowing property, she firmly believes real estate is one of the most effective means to build wealth.
Paris Group is committed to helping clients find property that suits them both personally and financially- from their first property, to their fiftieth. Fostering long lasting relationships are key, with many new clients being the children or parents of past clients.
With an emphasis on giving back to the local community, Claire encourages everyone in the company to find volunteer activities that speak to them as well sponsoring Habit for Humanity builds and local neighborhood events.
Claire has been voted a 5 Star Professional for the last 6 years and was recently a peer panelist at the Real Estate Mastermind Summit as a $22 million dollar producer.
Claire's Testimonials
I am writing this letter on behalf of Claire Paris as a seller's agent. Claire Paris has many strong qualities that make her an exceptional real estate agent. I have and will continue to recommend her to anyone who is thinking about listing their property. In 2005, I decided to sell an investment property that I owned and contacted Claire to help me with the process. She was not only professional; she was readily available and an excellent listener. Claire spent the time to listen to my [...]
James Sendecke
We were first time home buyers two years ago and we are so glad we had Claire to walk us through everything and negotiate final repairs to get us into a "perfect fit" home in NE Portland. Claire is easy to reach, personable, and has a great team working with her- you won't be disappointed.
Kate C., June 2018
Claire was so helpful to us during our transition to Portland, Oregon. We weren't too familiar with the area and she provided answers to all our question making our home purchase very stress free. It was always a pleasure working with her, her happy personality is so contagious. I would recommend her to all our friends looking for home in this area.
Rithy T., June 2018
We love Paris Group Reality! They made our first home buying process a breeze!! Claire was so patient and kind while we slowly figured out what our dream first home was going to be! Her advice was just what we needed!!
Janell B., July 2018
This letter is to recognize your outstanding efforts in assisting me in the buying and selling of two residential properties in the Portland metro area. I found these experiences to be very positive, smooth and fun, despite the gravity of the decisions. Of particular note is your ability to"see beyond the four walls" and help me imagine what could be. Your excellent knowledge of building construction, house flow patterns, regulations and potential pitfalls are what set [...]
Fritz Koch
Devoted to her clients. Sincere, attentive, thoughtful and kind person. Full time professional.
Mark W., June 2018
Claire Paris was awesome. She knew what we were looking for and she found us a home in 3 days. We would highly recommend her and her knowledgeable team for anyone buying a home in Portland.
Tad & Alicia
I actually found Paris Group on a cold call to look at a home for sale in my neighborhood. I remember talking with Claire for quite a bit about what i was looking for in a home. She was not deterred when i mentioned that i was looking for an old "fixer", the uglier the better, and that i was more concerned about the location and the lot than the look of the home. I can tell you that most realtors will hear this and immediately start to try and talk a buyer out of these crazy [...]
David L., July 2018
Claire was wonderful. So patient, knowledgeable and responsive through the whole process. The 'hand holding' that she provided through my sale (after being a long time owner) was a perk I didn't know I needed. She was always upbeat and willing to chat about concerns and offers. Highly recommended.
Mary C., June 2015
Thanks for being you! I knew that house hunting would be stressful and I just assumed that I'd have to put up with some schmoozy agent. When I heard you drop the first f-bomb, I knew you were something special! You totally simplified the process, and told it to us straight. You were also available to show us houses every week, which I thought was impressive. Lastly thank you for having the patience to explain everything several times until we almost understood [...]
Krista A.