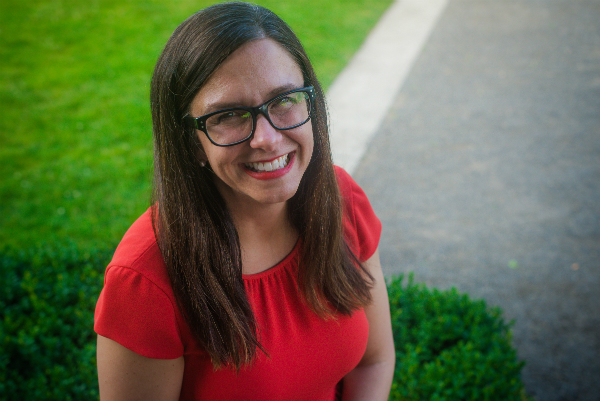 Principal Broker | ASR, GRI, CRS, STAR Paris Group Realty
Paris Group Realty
5214 N Maryland Ave
Portland, OR 97217
Email Phone: 503-998-4878 Fax: 503-335-7755

About Claire
Claire Paris is an award-winning broker at Paris Group Realty, a local, woman-run, family business.
Coming from a family background of real estate and construction and a personal background in the insurance industry she truly has a grasp of the big pictures of building, contract law and negotiation.
From the joy of helping buyers purchase their first home to the thrill of securing cash-flowing property, she firmly believes real estate is one of the most effective means to build wealth.
Paris Group is committed to helping clients find property that suits them both personally and financially- from their first property, to their fiftieth. Fostering long lasting relationships are key, with many new clients being the children or parents of past clients.
With an emphasis on giving back to the local community, Claire encourages everyone in the company to find volunteer activities that speak to them as well sponsoring Habit for Humanity builds and local neighborhood events.
Claire has been voted a 5 Star Professional for the last 6 years and was recently a peer panelist at the Real Estate Mastermind Summit as a $22 million dollar producer.
Claire's Testimonials
Claire is amazing! She has helped so many of my friends find truly incredible homes. She has a great perspective on the Portland market and really makes the home-buying process enjoyable
Michelle M., July 2018
Claire Paris and her team are amazing! She helped us buy our first little Portland home in 2014. When it came time to sell our little nest and buy a new house for our growing family, she was the only person we wanted for the job. She sold and helped us buy a new house in different cities. If you need to reach her for anything, she is there! Questions, she is there! Negotiations, she is the one for the job. Claire is hands down the best real estate agent we have ever worked with. [...]
Danielle Mullon
The Claire Paris Group was so amazing! Claire was so professional and friendly. The reviews really held to be true. We suddenly needed to move across states and were worried about selling in such a terrible time of the year. Claire told us we could price aggressively and sell in about 3 weeks. She told us what she thought would be aggressive and it was really close to what we expected anyway. The house sold in 3 weeks and 1 day! We also received our asking price! She made [...]
Laura G., December 2018
We are thrilled to have dealt with Claire on our first home purchase! Not having been through the process before we had our fair share of questions and Claire was extremely patient with us and our excited/nervous energy. Very accommodating of our schedules with inspection times and fast action on documents when we were ready for action. Claire also had excellent recommendations for services throughout the process and put our minds at ease on more that one occasion with her personable, [...]
Nicole A., May 2018
Claire and Paris Group Realty are great people. Their knowledge of the neighborhoods, houses, construction, renovations, the market, etc is so obvious and helpful. And they are honest and transparent. They are also really patient and kind and provided us with so much support throughout the process. I wouldn't consider using anyone else! They really are great people to work with.
Karyn G., Sept. 2018
As of today, we have bought and sold five properties with Claire Paris of Paris Group Realty. I remember when we bought our very first property and how scared/indecisive I was when we started the process. Claire did such an amazing job of walking us through the entire process, explaining everything and she was so supportive that it made the whole moment enjoyable and memorable (instead of some of the horror stories you hear from your friends who had bad realtors). She truly loves what she [...]
Aaron S., July 2018
Claire did a great job in helping us find a property. She has a high level of expertise especially in the market today. We were very happy working with her. She had a huge network available to us for many types of services needed after our sale was complete. I would recommend her.
Rick A., April 2015
Claire and her team helped me buy my first home. I was pretty scared going into the whole process, but they made it so much easier than it could have been. Claire is incredibly knowledgeable, thorough, creative, and patient. She makes you feel like she is buying a home with you. Everything from scheduling home inspections to getting quotes on filling in a pool, Claire had things scheduled before i even had a chance to inquire who to call. I was told before starting this process that the [...]
Jeff P., November 2015
I am writing this letter on behalf of Claire Paris as a seller's agent. Claire Paris has many strong qualities that make her an exceptional real estate agent. I have and will continue to recommend her to anyone who is thinking about listing their property. In 2005, I decided to sell an investment property that I owned and contacted Claire to help me with the process. She was not only professional; she was readily available and an excellent listener. Claire spent the time to listen to my [...]
James Sendecke
I found a home that I wanted on Zillow and immediately jumped in and messaged Claire's team to arrange a walk-through. I was worried about time and getting things moving, but Claire and her team contacted me almost immediately and we arranged a walk-through! As a first time home-buyer, my knowledge was limited and was mostly learned from reading books and articles online and talking with friends and family. That was well and good, but Claire's deep knowledge of the entire process [...]
Mike F., September 2017