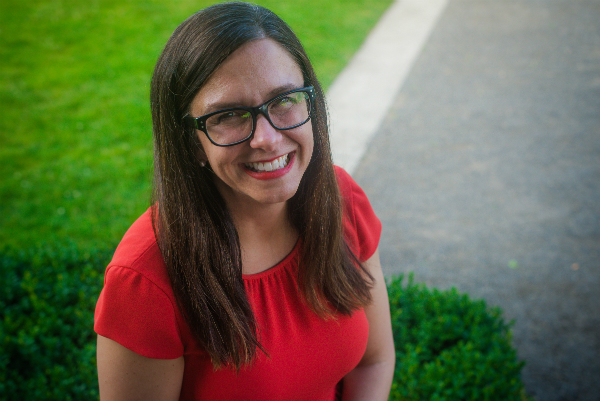 Principal Broker | ASR, GRI, CRS, STAR Paris Group Realty
Paris Group Realty
5214 N Maryland Ave
Portland, OR 97217
Email Phone: 503-998-4878 Fax: 503-335-7755

About Claire
Claire Paris is an award-winning broker at Paris Group Realty, a local, woman-run, family business.
Coming from a family background of real estate and construction and a personal background in the insurance industry she truly has a grasp of the big pictures of building, contract law and negotiation.
From the joy of helping buyers purchase their first home to the thrill of securing cash-flowing property, she firmly believes real estate is one of the most effective means to build wealth.
Paris Group is committed to helping clients find property that suits them both personally and financially- from their first property, to their fiftieth. Fostering long lasting relationships are key, with many new clients being the children or parents of past clients.
With an emphasis on giving back to the local community, Claire encourages everyone in the company to find volunteer activities that speak to them as well sponsoring Habit for Humanity builds and local neighborhood events.
Claire has been voted a 5 Star Professional for the last 6 years and was recently a peer panelist at the Real Estate Mastermind Summit as a $22 million dollar producer.
Claire's Testimonials
Claire Paris and her team are amazing! She helped us buy our first little Portland home in 2014. When it came time to sell our little nest and buy a new house for our growing family, she was the only person we wanted for the job. She sold and helped us buy a new house in different cities. If you need to reach her for anything, she is there! Questions, she is there! Negotiations, she is the one for the job. Claire is hands down the best real estate agent we have ever worked with. [...]
Danielle Mullon
Claire! You're our hero. I know you would have liked to have been able to conjure up some kind of miracle where we fared better financially, but I know how stressful this could have been without your expertise, and helping us avoid stress is the most priceless service I could hope for. Thank you thank thank you.
Chris Lynch
My wife and I had one weekend to find a home which would be contingent on the sale of our house that was out of state, which already had a buyer. After FaceTiming with her at some of the properties we flew up there to see more homes in person. That weekend, our "game plan" was to find a home by the end of the weekend. When we met Claire she was much taller than I expected. Very welcoming personality with a contagious laugh. We had our list of properties given by Claire. [...]
Peter Tamba
Thanks for being you! I knew that house hunting would be stressful and I just assumed that I'd have to put up with some schmoozy agent. When I heard you drop the first f-bomb, I knew you were something special! You totally simplified the process, and told it to us straight. You were also available to show us houses every week, which I thought was impressive. Lastly thank you for having the patience to explain everything several times until we almost understood [...]
Krista A.
A few months ago, my wife and I decided it was time to seriously start shopping for a house in Portland. Claire was a top buyer's agent in PDX according to Zillow, and had great reviews. After meeting with her — the chemistry just felt right between the three of us. We decided to work exclusively with her. During the shopping process, Claire was very friendly, easy going, and her hands off approach complemented our shopping style & personalities well (i.e. she was not pushy [...]
J Froom
I am writing this letter on behalf of Claire Paris as a seller's agent. Claire Paris has many strong qualities that make her an exceptional real estate agent. I have and will continue to recommend her to anyone who is thinking about listing their property. In 2005, I decided to sell an investment property that I owned and contacted Claire to help me with the process. She was not only professional; she was readily available and an excellent listener. Claire spent the time to listen to my [...]
James Sendecke
As first time home buyers, picking an agent was the first hard task. From the beginning, we really like her. She was extremely positive, yet very professional and factual, helping us understanding the many steps in this long process. She obviously has a deep knowledge of the Portland market. She was able to refer us to lenders, inspectors, appraisers, surveyors. We closed pretty much on time, with no major hiccups in the process. She's very responsive, either via phone, SMS or email. I [...]
T Devaux
Claire Paris was awesome. She knew what we were looking for and she found us a home in 3 days. We would highly recommend her and her knowledgeable team for anyone buying a home in Portland.
Tad & Alicia
This letter is to recognize your outstanding efforts in assisting me in the buying and selling of two residential properties in the Portland metro area. I found these experiences to be very positive, smooth and fun, despite the gravity of the decisions. Of particular note is your ability to"see beyond the four walls" and help me imagine what could be. Your excellent knowledge of building construction, house flow patterns, regulations and potential pitfalls are what set [...]
Fritz Koch
Over the years I have worked with several Realtors and Claire Paris definitely stands out. I have worked with Claire on several occasions two of which were listings for me personally. She is quite adept at marketing properties so that they move in the desired time frame, as well as handling all questions and concerns that arise throughout the sales process. Claire goes out of her way to make sure that the process is both smooth and convenient for her clients as well as all parties involved. [...]
Zane Lentz