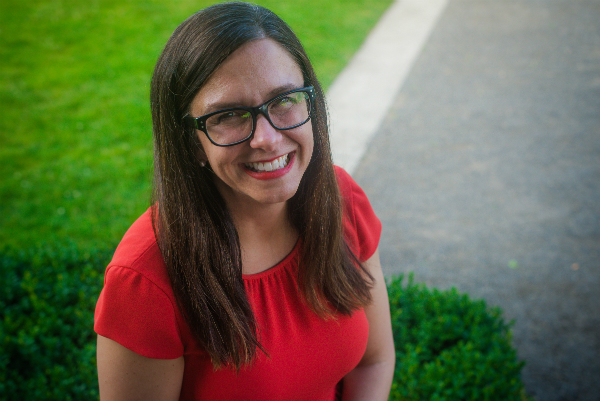 Principal Broker | ASR, GRI, CRS, STAR Paris Group Realty
Paris Group Realty
5214 N Maryland Ave
Portland, OR 97217
Email Phone: 503-998-4878 Fax: 503-335-7755

About Claire
Claire Paris is an award-winning broker at Paris Group Realty, a local, woman-run, family business.
Coming from a family background of real estate and construction and a personal background in the insurance industry she truly has a grasp of the big pictures of building, contract law and negotiation.
From the joy of helping buyers purchase their first home to the thrill of securing cash-flowing property, she firmly believes real estate is one of the most effective means to build wealth.
Paris Group is committed to helping clients find property that suits them both personally and financially- from their first property, to their fiftieth. Fostering long lasting relationships are key, with many new clients being the children or parents of past clients.
With an emphasis on giving back to the local community, Claire encourages everyone in the company to find volunteer activities that speak to them as well sponsoring Habit for Humanity builds and local neighborhood events.
Claire has been voted a 5 Star Professional for the last 6 years and was recently a peer panelist at the Real Estate Mastermind Summit as a $22 million dollar producer.
Claire's Testimonials
Claire helped me purchase a house in a frenzied market. She was patient and helpful and ultimately helped me put together a deal on a house that met my needs and was within my budget. She helped me get repair estimates and inspections in a snap. I would happily recommend her as an agent.
Alex C., March 2015
My wife and I had one weekend to find a home which would be contingent on the sale of our house that was out of state, which already had a buyer. After face timing with her at some of the properties we flew up there to see more homes in person. That weekend, our "game plan" was to find a home by the end of the weekend. When we met Claire she was much taller than I expected. Very welcoming personality with a contagious laugh. We had our list of properties given by Claire. Some we [...]
Peter T., March 2017
Working with Claire was easy, and fun! She is a total professional, knows the market perfectly, and had tremendous patience with us and our challenging schedules. She was prompt in returning all calls and emails, and sharing with us any paperwork. Her strong negotiating skills landed us a great price for our old home, and into the home of our dreams. We couldn't have done better in all aspects of the sale and purchase of our new home. Thanks Claire!
Tom & Kevin, June 2018
Claire helped us purchase a home and I couldn't say enough kind things about her and her team. She put us at ease and I felt comfortable enough to ask her any and every question during the whole process of searching, offering, closing, and beyond. She was honest with us when we asked her opinion, which is vastly informed. She knows her stuff inside and out and is also just a fun person to be around. Our first meeting we got coffee and Claire listened to me talk for half an hour about [...]
Debby S., November 2017
Claire is really wonderful and was instrumental to the purchase of my first home. I am grateful to her and her team for taking care of all kinds of important details that I was simply not equipped to address on my own. She is very compassionate, clever, funny and knowledgeable, and demonstrates confidence and integrity on which you can rely. Claire really made the process of buying a home far less stressful and challenging than I thought possible.
Matthew T., August 2016
I'm a repeat customer. I absolutely ADORE, trust, and admire Claire and her team. They're top-notch.
Roxana A., May 2018
Devoted to her clients. Sincere, attentive, thoughtful and kind person. Full time professional.
Mark W., June 2018
We are thrilled to have dealt with Claire on our first home purchase! Not having been through the process before we had our fair share of questions and Claire was extremely patient with us and our excited/nervous energy. Very accommodating of our schedules with inspection times and fast action on documents when we were ready for action. Claire also had excellent recommendations for services throughout the process and put our minds at ease on more that one occasion with her personable, [...]
Nicole A., May 2018
We were first time home buyers two years ago and we are so glad we had Claire to walk us through everything and negotiate final repairs to get us into a "perfect fit" home in NE Portland. Claire is easy to reach, personable, and has a great team working with her- you won't be disappointed.
Kate C., June 2018
We worked with Claire last year on the purchase of our first home, and she was WONDERFUL. Extremely knowledgeable, patient, savvy, and, when it came to it, an excellent negotiator. She was totally invaluable, and we couldn't be happier with the process and the outcome -- our dream house for a great price!
Tony Z, June 2018