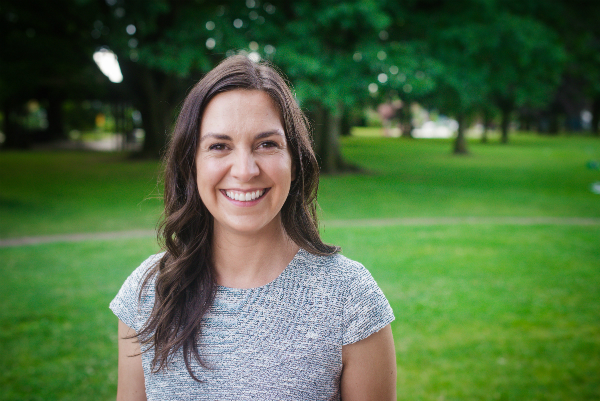 Broker | Realtor Paris Group Realty
Paris Group Realty
5214 N Maryland Ave
Portland, OR 97217
Email Phone: 503-998-4878 Fax: 503-335-7755

About Brigitte
I'm a NE Portland native, but have also lived in NW, SE and North Portland; I love this city.
Before becoming a Realtor, I worked for nine years as an event manager, where I honed my negotiation and organizational skills. I approach being a Realtor as being your project manager; I want to make this a seamless and enjoyable process, and I want my clients to feel empowered and heard. I also want to help you find a home you'll fall in love with!
When I'm not perusing home listings, or calling contractors, I'm usually chasing my daughter around the sidewalks of St. Johns with my husband and our old brown dog. I love family dinners, making homemade pizza, and going out to Thai food. In any neighborhood in Portland, I am happy to make a food cart or coffee shop recommendation, and always love finding new spots to try.
Brigitte's Testimonials
I contacted Brigitte after having disappointing experiences with two other realtors. I had never purchased a home before and I found the prospect daunting. From the very beginning she was patient and available to answer questions for me day and night. She basically held my hand through the whole process. She was amazing. We are planning on purchasing another home in a few years and have every intention of using her services again.
Nancy
Brigitte is very knowledgeable of the Portland real estate market and did an amazing job of pairing our needs with our budget to get us into the perfect home. Her experience of the market, responsiveness to questions/concerns, and friendly nature made shopping in a very competitive market enjoyable.
I recently purchased my first home and Brigitte was so wonderful to work with throughout the whole process. She was thorough, thoughtful, honest, and while I know she was working on other transactions at the same time she was working on mine, she was responsive and attentive throughout every step of the transaction. She truly wants you to find the perfect home for yourself, and I never felt rushed or pressured. I would highly recommend Brigitte
Marina O.
Brigitte was an excellent guide though the sometimes-crazy world of Portland real estate. She was responsive and flexible, going above and beyond to show us countless properties until we found the perfect fit. She walked us through the process from start to finish, and was an absolute rock during a financing snafu (which had nothing to do with her, and in fact, had we listened to her advice on which mortgage broker to choose in the first place, would have avoided the issue altogether!) When [...]
alexmboyd
As first time home buyers, my husband and I needed a lot of help. We knew it was a very competitive market and were financing FHA. When we first began working with Brigitte, we felt defeated after looking at over 30+ homes with our previous realtor and had zero luck. We decided to change directions and go with Brigitte and Paris Group Realty. Boy, were we happy we did! Instantly we were informed, educated, and she did a lot of the tough leg work for us along the way. Not only was [...]
Katie H